Androwash is designed for Andrology laboratory setup. It is compact, portable, light-weight and easy to use. Androwash was designed by strictly adhering to WHO guidelines for RPM, RCF and time of an centrifuge. Even an unskilled person can handle the device with much confidence.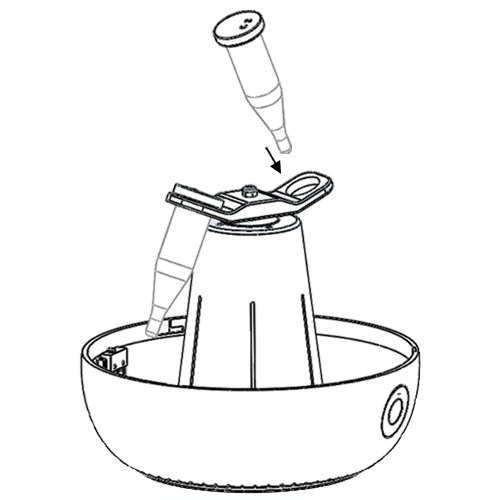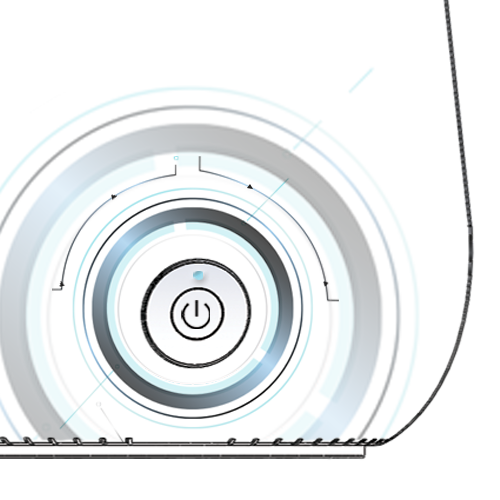 Androwash is pre-programmed and automated with stable speed and time settings. Androwash has soft-start and less-noise level, thereby a best choice for domestic usage. Androwash avoids manual errors and thus prevents the damage of sperms. The door is designed with 'rotate and lock' mechanism to avoid leakage and spillage of samples while processing.
Density Gradient Centrifuge
Androwash is equipped with an additional product called smart tubes®
Smart tubes are innovative to eliminate human error while handling.
Smart tubes has been compartmentalized to avoid intermixing of layers (pellet: sperm cells and supernatant: debris with pathogens and seminal liquids) after centrifugation.
Smart tubes are specially designed to ease the process of density gradient formation, transitioning the washed pellet from first to second wash and pellet collection post wash.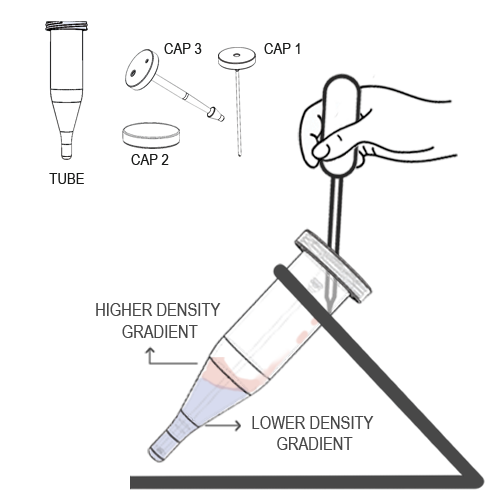 Smart tube is a single tube and 3 cap design; each cap having different functions during the processing of semen sample. The shape of the smart tube cap is designed based on the layering of media, sample, rotation per minute, pellet formation and separation of pellet & supernatant.